Fire Fighting & Industrial Safety Equipment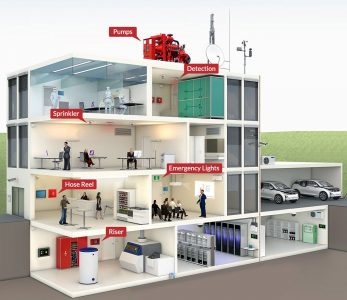 Abdullah Fire Protection formerly Abdullah Anti Fire Corporation is a best fire fighting Equipment Company among the fire safety equipment maintenance companies in Lahore Pakistan with global online services to buy fire extinguisher in Karachi, Faisalabad, Rawalpindi, Islamabad, Peshawar, Bahawalpur, Multan, Quetta, Sialkot, Afghanistan and UAE. We are suppliers, exporters, manufacturers, distributors and dealers with wholesale price safety depot with the list of protection products contains all types & classes of fire extinguishers, ABC, DCP 2kg, 6kg, , AFFF, water, CO2 gas, Foam, Halotron, refilling of Powder cylinder, class k wet chemical, car fire extinguisher, inspection tag sign, blanket used in federal city & civil department, hotels, shops, school, building, home, factory hydrant installation project, sprinkler, canvas & rubber hose reel, non return valve, small ice ball, crash tender, pumps, fm200 suppression,
Abdullah Fire Protection is also dealing in alarm detection system, parts maintenance, light spray, wireless smoke & heat detector, monitoring device, bell, horn strobe, electrical or electronic hooter, sounder, red blinking flasher, manual call point, battery replacement, variable wiring diagram & evacuation design tech advantages, breaker box, lock button,  break glass, modern cable, circuit board, vigilon addressable control panel, ppes, glasses, shoes, electrician joggers, jackets, c&d engineer helmet, Fire defence training courses, instructions & trekking checklist, 3m reflective vest, schedule 40 mild steel pipes, waterproofing chemical, 1.5mm hdpe & pvc Geomembrane sheet, geotextile, house roof membrane, emergency eye wash shower, High decibels ear muff, cabinet makers, exit fire rated doors, security CCTV camera, 4, 8, 16,32 channel NVR & DVR ptz, ip, mhk, 2mp megapixel, harness belt, packing tape from the universal companies like ARMAS Turkey, ADELA, Gloria, Naffco, GST, ZALUQ, Menvier, Gent by Honeywell, CTech Apollo, GFE, Simplex, Notifier, Jaguar, Manager, Bata, Elide, Hikvision, Dahua, Panasonic, Hilook, Bristol based in UK, Europe, USA, China, Russia, Sri Lanka, Malaysia, Kolkata India, Dubai and Saudi Arabia. Contact us at given number for 2018 & 2019 pdf catalogue with names & pictures of our fire fighting products. We have the passion to serve either the supply of Industrial safety equipment or installation of fire fighting system in Lahore, Karachi, Faisalabad, Multan, Rawalpindi, Islamabad, Peshawar, Hyderabad, Sakkhar and all over Pakistan.
Accident brings tears, fire safety brings cheers.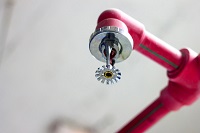 Put us to the test, we are better than the rest
Fire is a good servant but a bad master
Fire Hydrant, Fire Alarm, Fire Extinguisher etc..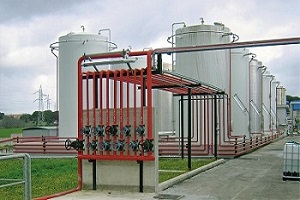 Fire Alarm, Fire Hydrant & Sprinkler System
More Exclusive Products
Abdullah Anti Fire Corporation offers dedicated teams to provide design, installation of storage tanks, like fuel storage tanks, diesel storage tanks etc. and Steel fabrication, pipeline construction, maintenance and technical support services with its cutting edge fire detection technology and fire protection specialists.
Turnkey Project & Fire Fighting System Design
Storage Tank Manufacturers, Steel Fabrication
We deals in Waterproofing Chemicals Pakistan, Geo Membrane, Geo Textile, Heat Proofing Treatment, Spray Roof Waterproofing Treatment, Water Tank Leakage Seepage Treatment, Roof Heat Proofing Service, Bathroom Leakage Treatment, and water stoppers to provide the complete safety solution for your premises

Geo Membrane
Geo Membrane & GeoTextile
Packing adhesive Tapes, Transparent Tapes, Brown Carton Packing Tapes, Colour Tapes, Masking Tapes, Printed Packaging Tapes etc.
Packing Adhesive Tapes
Packing Adhesive Tapes
Barricades, Channelizers, Lights, Arrow Boards, Variable Message Signs, Pavement Marking Products, Flagging & Safety Apparels, Sign Shop, Safety Cones,

Road Safety Equipment
Road Safety Equipment
We are providing services of Refilling / Recharging of Fire Extinguishers, Training, Audits, Installation of Fire Alarm System, Fire Hydrant System, Automatic Fire Suppression Systems to a wide range of our clients….We offer an integrated range of Quality, Health, Safety, Security, Environment, Certification, Inspection & Audits, Medical services to a wide client base in both the private and public sectors, locally and internationally.
Safety Audits & Trainings Services
Safety Audits & Fire Fighting Trainings
Rescue Equipment, Police Security Equipment, Army Security Equipment, CCTV Cameras, DVR, IP Cameras, Walk-through Security Gates, Metal Detectors, Security Car Checking Mirror, Life Boat, Life Jacket, Flare gun, Marine Evacuation System, Panic Button, Ship Security Alert, Throw Bag etc

Rescue & Security Equipment
Safety & Security Equipment
Safety Helmets, Safety Gloves, Safety Shoes, Safety Goggles, Fireman Suit Nomex, Fireman Axe, Hammer, Breathing Apparatus, Full Face Mask, Half Face Mask, Filters, Ear Muffs, Ear Plugs, Full body safety harness, Safety Reflective vest, Eye Wash, Eye Wash Shower Pakistan made, USA made etc….
Personal Protective Equipment PPEs
Personal Safety Equipment
One stop shop for complete fire fighting solution FM200 HFC-227EA, Flexible discharge hoses, Electric control Head, Leaver Operated Control heads, discharge nozzles, Warnings FM200 Plate, Pipes, fitting Stubs, Tees, Elbows, Reducers, Estimation & Installation & Refilling & Maintenance of FM200 Fire Suppression system, We deals in UK & USA made FM200 Automatic Fire Suppression systems
FM200 Fire Suppression System
Automatic Fire Suppression System
Automatic CO2 Fire Suppression System Supply & Installation, Environmentally safe gas, colorless, odorless, electrically conductive and efficient clean fire suppression agent, Stored in steel fire extinguisher cylinder as liquid, no residue on cleanup….
CO2 Fire Suppression System
Automatic Fire Suppression System
Fire Rated Doors and Fire Rated Walls with Fire resistant Insulation Material, 45mm Door Thickness, Mechanical Interlocking with visible seam on both sides, 1.5mm thick Galvanized Steel Sheet, Frame with single / Double Rabbet with Depth 150mm, Tested UL 10 (B) NFPA 252
Fire Doors & Fire Walls
Fire Resistance Door & Fire Walls
Emergency Exit Light Sign Boards with Battery Backup, Flush & Semi Flush Wall / Ceiling Mounted, Poly-carbonate & Metal / Metal for Housing, Above 30 LED, Battery Backup, IP Rating 20 & 65, 1 year Guarantee, CE Certified etc….

Emergency Exit Lights
Emergency Exit Signs & Lights
Our Products
Let the Professionals do your Turnkey Projects!!
Don't Calculate the Price!! Expect the unexpected
Fire Suppression System
395
Fire Fighting Equipment
5427
Our Expertise
"Fire destruction is one man's job, fire prevention is every body's job"
Fire Hydrant System
Fire Alarm System
Automatic Fire Suppression System
Fire Extinguisher
Industrial Safety Equipment
Personal Protective Equipment
Road Safety Equipment
Security Equipment
Geomembrane & GeoTextiles
Steel Fabrication
Contact Us
Fire Prevention is our Intention
Fire Fighting System Supply & Installation
95%
Industrial Safety Equipment
90%
The Fire Safety Specialists
Match have heads, but without brain, when use their heads use your brain
ABDULLAH FIRE PROTECTION formerly ABDULLAH ANTI FIRE CORPORATION has a long history of pioneering innovation and its safety services are some of the best known and most trusted among the fire fighting equipment companies in Pakistan. If you are looking for lowest fire extinguisher price in Pakistan than choose our brand of AAFCO Fire Extinguishers which are economical than NAFFCO, SAFFECO or GLORIA, Being a well-experienced company in fire fighting equipment & industrial safety equipment we are the one stop shop for different type of Fire Extinguisher, Fire Detection System / Fire Alarm System, Water Sprinkle System, Fire Hydrant System, Fire Trucks, Gas suppression System and all kind of Fire Fighting equipment & Industrial Safety solutions like Fire Blankets, Emergency Eye Wash Showers, Electronic Hooters or Industrial Sirens with economical price and best quality. We provide state-of-the-art safety for fire protection, prevention, inspection, hazard mitigation, training and technical support services. Abdullah Fire Protection is among the leading Fire Fighting equipment & industrial Safety Equipment Companies in Pakistan due to its quality of products and services, We also have completed an irrigation sprinkler system project in a joint collaboration with Gardenia Horticulture & Landscaping Services Pakistan in Multan, We are the fire fighting equipment suppliers and have passion to serve in Lahore, Karachi, Faisalabad, Multan, Rawalpindi, Islamabad, Peshawar, Hyderabad, Sakkhar and in all over Pakistan. At Abdullah Fire Protection we are the fire safety equipment suppliers and not only deals in Fire Fighting equipment but also the installation of complete Systems like Fire Hydrant System, Fire Monitor System, Fire Sprinkler System, Fire Spray System, Fire Hose Reel System, Fire Detection System and Fire Suppression System, Fire Alarm System, Fire Extinguishing Systems, Fire Extinguisher of CO2, Fire Extinguisher of Dry Chemical Powder or DCP Extinguishers, Fire Extinguisher of Foam type , Water type fire extinguisher, Fire Extinguisher of AFFF, Fire Extinguisher of Halotron, Safety Equipment, Personal Protective Equipment PPEs, Safety Chemicals like Waterproofing chemical, Leakage Treatment, Waterproofing & Leakage treatment services, Packing adhesive tapes, Geomembrane, GeoTextile, HDPE Geomembrane, PVC Geomembrane,  LLDPE Geomembrane & installation of Geomembrane in Pakistan etc..
Dealing Brands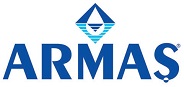 More Exclusive Services
Abdullah Fire Protection Pakistan with 15 years of experience, We are the specialist in fire safety. Whether you need portable fire equipment […]
We undertake AMC (Annual Maintenance Contract) of Fire Fighting Systems for each product. It is a full-fledged team that takes the liability […]
Installation of fire protection system at a commercial or industrial facility consists of much more than a few sprinkler heads. A network […]